Academic Excellence Center (AEC)
The Academic Excellence Center (AEC) is an educational space within the College of Engineering providing drop-in (no scheduling required) one-on-one and group tutoring by an experienced upper-division student tutor. The service is open to all students and is free of charge. We offer tutoring across a variety of course levels in the subjects of mathematics, chemistry, physics, computer science, and engineering mechanics.
The Academic Excellence Center is officially open for business! Watch this space as we add even more tutors and course availability in the coming weeks!
The AEC is located in 323 Sackett Building, and the hours of operation during the academic year are Sunday, 2:00 p.m. to 9:00 p.m., and Monday through Thursday, 5:00 p.m. to 10:00 p.m. The AEC offers both in-person and virtual (via Zoom) hours. You can view tutors, the courses for which they tutor, and their hours of availability below once operational. To access AEC services, drop-in to 323 Sackett during in-person hours for the tutor/classes you need assistance with or log-in to the appropriate Zoom room during a tutor's virtual hours. No appointment, scheduling, or emails beforehand required!
Don't see a course listed that you need tutoring support for?
Make a request here! Please contact one of our AEC Coordinators listed below if you have any questions.
AEC Coordinators: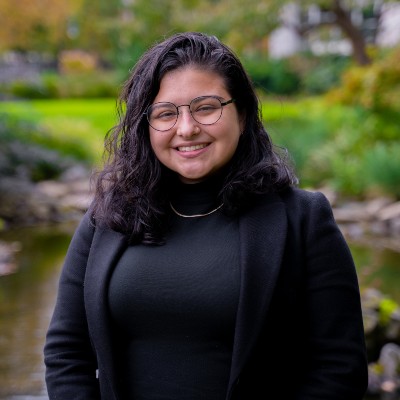 Maria Alvarez-Rodriguez (mja6047@psu.edu)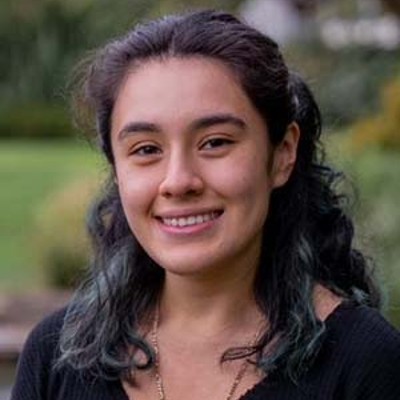 Itzel Segura-Ortiz (izs5145@psu.edu)
---
Monther Al Siyabi
Major: Electrical Engineering
Email: mma6507@psu.edu
Subjects Tutored: CMPEN 270; CMPSC 132; EE 210; MATH 140, 250
Zoom ID: 351 947 5557
| Mon | Tue | Wed | Thu | Fri | Sat | Sun |
| --- | --- | --- | --- | --- | --- | --- |
| 9:00PM - 10:00PM Virtual | - | 5:00PM - 8:00PM In-Person | 5:00PM - 7:00PM In-Person | - | - | - |
Emaan Ali
Major: Chemical Engineering
Email: eza5243@psu.edu
Subjects Tutored: CHEM 110, 111, 112, 113
Zoom ID: 922 048 9394
| Mon | Tue | Wed | Thu | Fri | Sat | Sun |
| --- | --- | --- | --- | --- | --- | --- |
| 8:00PM-10:00PM Virtual | 5:00PM-7:00PM In-Person | 5:00PM-6:30PM In-Person | - | - | - | 7:00PM-9:00PM Virtual |
Maria Alvarez-Rodriguez
Major: Aerospace Engineering
Email: mja6074@psu.edu
Subjects Tutored: EDSGN 100; MATH 140, 141, 220, 250; PHYS 211
Zoom ID: 820 083 1797
| Mon | Tue | Wed | Thu | Fri | Sat | Sun |
| --- | --- | --- | --- | --- | --- | --- |
| 7:00PM-9:00PM In-Person | 5:00PM-10:00PM Virtual | - | 5:00PM-10:00PM In-Person | - | - | - |
Anthony Buffanio
Major: Chemical Engineering
Email: abb5985@psu.edu
Subjects Tutored: CHEM 110, 111, 112, 113; MATH 140, 141
Zoom ID: 686 846 5605
| Mon | Tue | Wed | Thu | Fri | Sat | Sun |
| --- | --- | --- | --- | --- | --- | --- |
| - | - | 5:00PM-8:00PM In-Person | 6:00PM-8:00PM In-Person | - | - | 6:00PM-8:00PM Virtual |
Pingxu Hao
Major: Computer Science
Email: pvh5251@psu.edu
Subjects Tutored: MATH 140, 141; PHYS 211, 212; CMPSC 131, 132, 221, 360; CMPEN 270
Zoom ID: 288 132 6864
| Mon | Tue | Wed | Thu | Fri | Sat | Sun |
| --- | --- | --- | --- | --- | --- | --- |
| - | 5:00PM-7:00PM Virtual | 5:00PM-7:00PM In-Person | 5:00PM-7:00PM Virtual | - | - | 2:00PM-8:00PM In-Person |
Reese Holl
Major: Electrical Engineering
Email: rml5725@psu.edu
Subjects Tutored: CMPEN 270; EE 210; MATH 140, 141, 250; PHYS 212, 213, 214
Zoom ID: 641 443 8619
| Mon | Tue | Wed | Thu | Fri | Sat | Sun |
| --- | --- | --- | --- | --- | --- | --- |
| - | - | - | - | - | - | 6:00PM-9:00PM In-Person |
Jonathon Hope
Major: Aerospace Engineering
Email: juh305@psu.edu
Subjects Tutored: EMCH 210, 211, 212, 213; MATH 140, 220, 230
Zoom ID: 671 816 3800
| Mon | Tue | Wed | Thu | Fri | Sat | Sun |
| --- | --- | --- | --- | --- | --- | --- |
| 5:00PM - 7:00PM In-Person | 5:30PM - 7:00PM In-Person | — | 6:00PM - 10:00PM In-Person | — | — | 3:00PM - 9:00PM In-Person |
Patrick Nunes
Major: Mechanical Engineering
Email: pbn5070@psu.edu
Subjects Tutored: EMCH 210, 211, 213
Zoom ID: 781 307 4899
| Mon | Tue | Wed | Thu | Fri | Sat | Sun |
| --- | --- | --- | --- | --- | --- | --- |
| 8:00PM-9:00PM In-Person | 7:00PM-9:00PM In-Person | — | — | — | — | 2:00PM-5:00PM In-Person |
Trisha Poorbaugh
Major: Biological Engineering
Email: tup147@psu.edu
Subjects Tutored: CHEM 202; EMCH 212; MATH 140, 141, 251
Zoom ID: 362 844 3076
| Mon | Tue | Wed | Thu | Fri | Sat | Sun |
| --- | --- | --- | --- | --- | --- | --- |
| 5:00PM-6:00PM In-Person & 7:30PM-10:00PM Virtual | 8:00PM-10:00PM In-Person | 5:00PM-10:00PM In-Person | - | - | - | - |
Itzel Segura-Ortiz
Major: Industrial Engineering
Email: izs5145@psu.edu
Subjects Tutored: EDSGN 100; CHEM 110, 111
Zoom ID: 960 369 3503
| Mon | Tue | Wed | Thu | Fri | Sat | Sun |
| --- | --- | --- | --- | --- | --- | --- |
| - | 8:00PM - 10:00PM In-Person | - | 5:00PM - 8:00PM In-Person | - | - | 7:00PM - 9:00PM Virtual |
Sarah Swope
Major: Chemical Engineering
Email: ses6430@psu.edu
Subjects Tutored: CHEM 110, 111, 112, 113; MATH 140; PHYS 211
Zoom ID: 558 042 8778
| Mon | Tue | Wed | Thu | Fri | Sat | Sun |
| --- | --- | --- | --- | --- | --- | --- |
| 5:00PM-10:00PM In-Person | - | - | - | - | - | 2:30PM-4:30PM In-Person |
Walton Tucker
Major: Computer Engineering
Email: wpt5062@psu.edu
Subjects Tutored: CMPEN 270; CMPSC 121, 122, 131, 132, 221,311; MATH 140, 141; PHYS 211, 212
Zoom ID: 978 3370 5868
| Mon | Tue | Wed | Thu | Fri | Sat | Sun |
| --- | --- | --- | --- | --- | --- | --- |
| 5:00PM-7:00PM In-Person | 6:30PM-8:00PM In-Person | - | - | - | - | 4:30PM-9:00PM Virtually |
Muhsin Wahi-Anwar
Major: Computer Science
Email: mkw5629@psu.edu
Subjects Tutored: CMPEN 270; CMPSC 131, 132, 221
Zoom ID: 599 559 9955
| Mon | Tue | Wed | Thu | Fri | Sat | Sun |
| --- | --- | --- | --- | --- | --- | --- |
| - | 5:00PM-8:00PM In-Person | - | - | - | - | - |